Welcome
catering
It's always party time when you order from us! We serve up authentic Caribbean flavors for holidays, family gatherings, and special events, so that you can focus on fun.
order online
meat plans
We've designed meat plans for families of all sizes. These bundles provide a varied selection of your favorite cuts, while saving you money!
order online
our philosophy
At Broward Meat and Fish Company, we strive to deliver the broadest selection of quality local, Caribbean and international foods to our customers. We focus on fresh food, so that you can get everything you need for your traditional, home-cooked meals. More than 60 percent of our floor space is devoted to Meats, Seafood, and Produce, including favorites like fresh goat and oxtail, whole hogfish snapper, and yams, scotch bonnet peppers, and other island produce. And with fully-staffed service counters to prepare your meat and seafood orders as you like them, customer service is our No. 1 priority.
learn more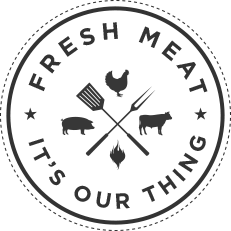 we love meat
It's our pride and joy! For our customers, nose to tail eating is nothing new. We have all your favorite meats: fresh beef short ribs, goat meat, tripe, oxtail, turkey necks, chicken feet, pork neck bones and more! We also carry U.S.D.A. Choice and Certified Angus Beef, and we stock the highest quality pork and poultry. And shop and save with our whole cuts, from whole briskets, tenderloins and top sirloin cap (picanha), to pork shoulders and whole pork legs.
learn more
X
Don't Miss a Deal!
Sign up to receive our weekly ad right in your inbox, and other exclusive sales, recipes, and more.